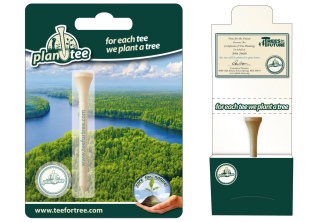 Products
Plantee is available in two different types of packaging: a blister package with one tee and one ball marker meant for shelf storage; the second is a matchbox that also contains one tee and one ball marker but that can be used as a 'give away' product, or be placed on the counter in the display box. Each display box contains 60 matchboxes.
Private labelling is available for both packaging types, and can be arranged on request. All packages come with a unique tree planting certificate and emphasize the unique value of the product.
Plantee; tees to plant trees in your honour!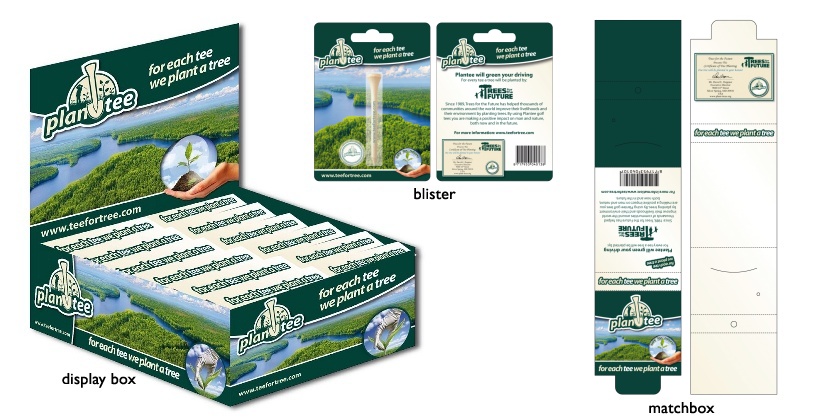 ---